Covid-19's Impact on the South West Employment Market: Survey Results
If you want to hear what's really going on in the world of work from our South West business leaders – See Helen our MD's Video and keeping reading for the full results below…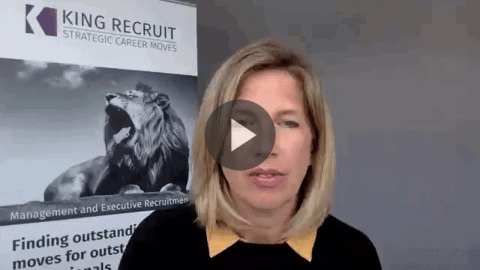 As part of King Recruit's Covid-19 pledge, to support individuals and businesses across the Southwest – we're committed to keeping you informed on what's really happening in the world of work.
---
The Survey
We surveyed a broad range of our client and contact base across the Southwest region inclusive of large and small manufacturers, tech firms, financial services, property management, travel, hospitality, pharmaceutical, engineering, communications, rental and motor trade sectors.
There were negatives of course, but the results were more positive than expected and we were particularly taken aback by the positivity and resilience of our South West Business Leaders.
---
The Results
We asked….
1) Which one (or more) is true of your business in terms of hiring?
Hiring is hold – 75%

We're still hiring harder to fill positions – 6%

We're still hiring 19%
---
2) What % of your staff have you furloughed under the job retention scheme (JRS) if at all?
The overall average was 39.4% across our wide survey panel.
However, there was huge variance with some companies furloughing up to 97% of their workforce whilst others had not used the furlough scheme at all.
---
3) Have you made any redundancies as a result of the crisis?
The resounding answer was no. Out of the survey respondents – 93% responded 'no'
---
4) What is your business outlook for the next 3 months?
There were of course, positives and negatives.
Positive answers ranged from;
Covering costs for the next two months, then hoping to get back online into the third month;

Increased business due to increased demand for certain products

Full order book for 18 months, orders still being received. Need to open safely at the appropriate time to fulfil the order book.
Negatives answers included:
Extremely difficult

Poor: Expecting a significant sales reduction from plan

Very challenging with a big emphasis on cost saving
---
5) What one piece of positive advice would you give to other business leaders at this time?
---

"Think "people first" in every decision you make, whether that be team, customers or society more generally, now more than ever it will always be the right decision and that way you will never look back and regret anything you did during this time"

---

Most businesses will come out of this stronger and we will all have learnt brilliant new skills and ways of working

---

The key things are to remain calm, communicate with all employees, furloughed or not, and plan well ahead for when you can safely return to work.

---

Be bold, there are no right answers at the moment. Doing nothing is the worst thing you can do

---

We have the opportunity and potential the space to strategically think about what we want to build for the future. The type of business we want to run. The change that we want to see in the world. We need to use this time to recreate something better and brighter for the future

---

This has forced us to think differently – it is incumbent on us to take the learning from that

---
Look after your staff & they will look after you

---
CONTACT US
King Recruit is an independently minded recruitment and search agency, covering Exeter and the whole of the South West. For ambitious companies and professionals alike – the core of our mission is to help drive your success.
If you'd like to speak to King Recruit by video or telephone interview advice, please call us on 01392 790725 or email enquiries@kingrecruit.com to arrange a convenient time. There is no obligation. King Recruit is making a Covid-19 pledge to help anyone who needs advice, support and guidance.
Follow us on LinkedIn for all of our up to date news and views from around the Southwest region
Useful content in King Recruit's Covid-19 pledge series: